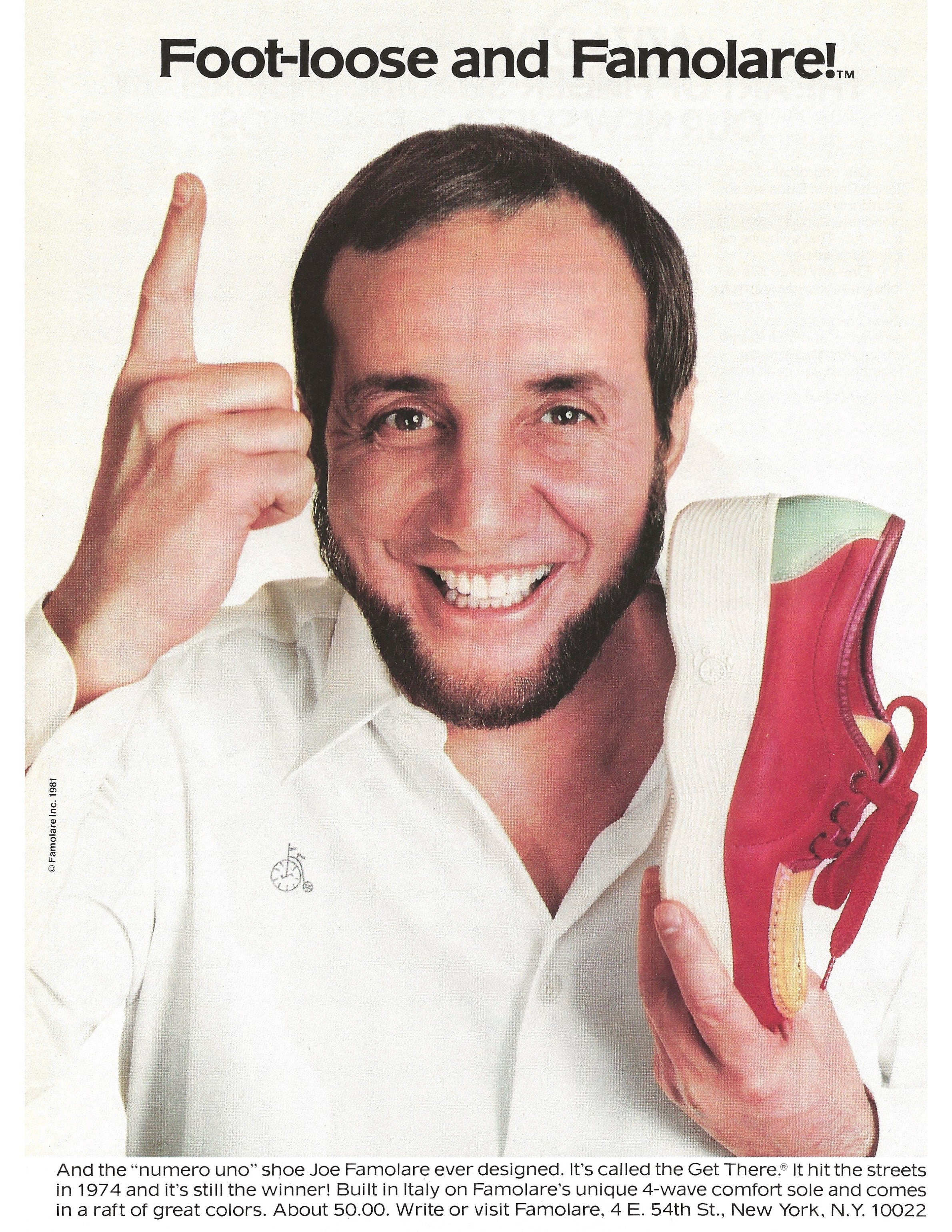 Joe Famolare, a third generation shoemaker, was born and raised in Boston, Massachusetts. He started working for the family shoe business at the age of 12. Joe learned the art of design and pattern cutting from his father, Joseph Sr., a respected artisan and technician, who established his successful shoe engineering company in 1934.
In the 1970's, Famolare shoes reflected a new attitude of footwear - that a shoe should be comfortable aid to natural movement, not merely a fashion accessory. Joe Famolare's vision went beyond the notion of fashion for fashion sake. With the invention of the Get There shoe, he achieved a new aesthetic in casual fashion. The Get There also proved to be a radical innovation in functional footwear. It's resilient four-wave sole acted as an extension of the foot, transferring the body's weight from heel to arch and from the ball to the toes. The Get There absorbed the shock to the foot and rolled you forward with each step. The anatomically contoured inner-sole cradled the foot and provided hours of comfort even when walking at a brisk clip.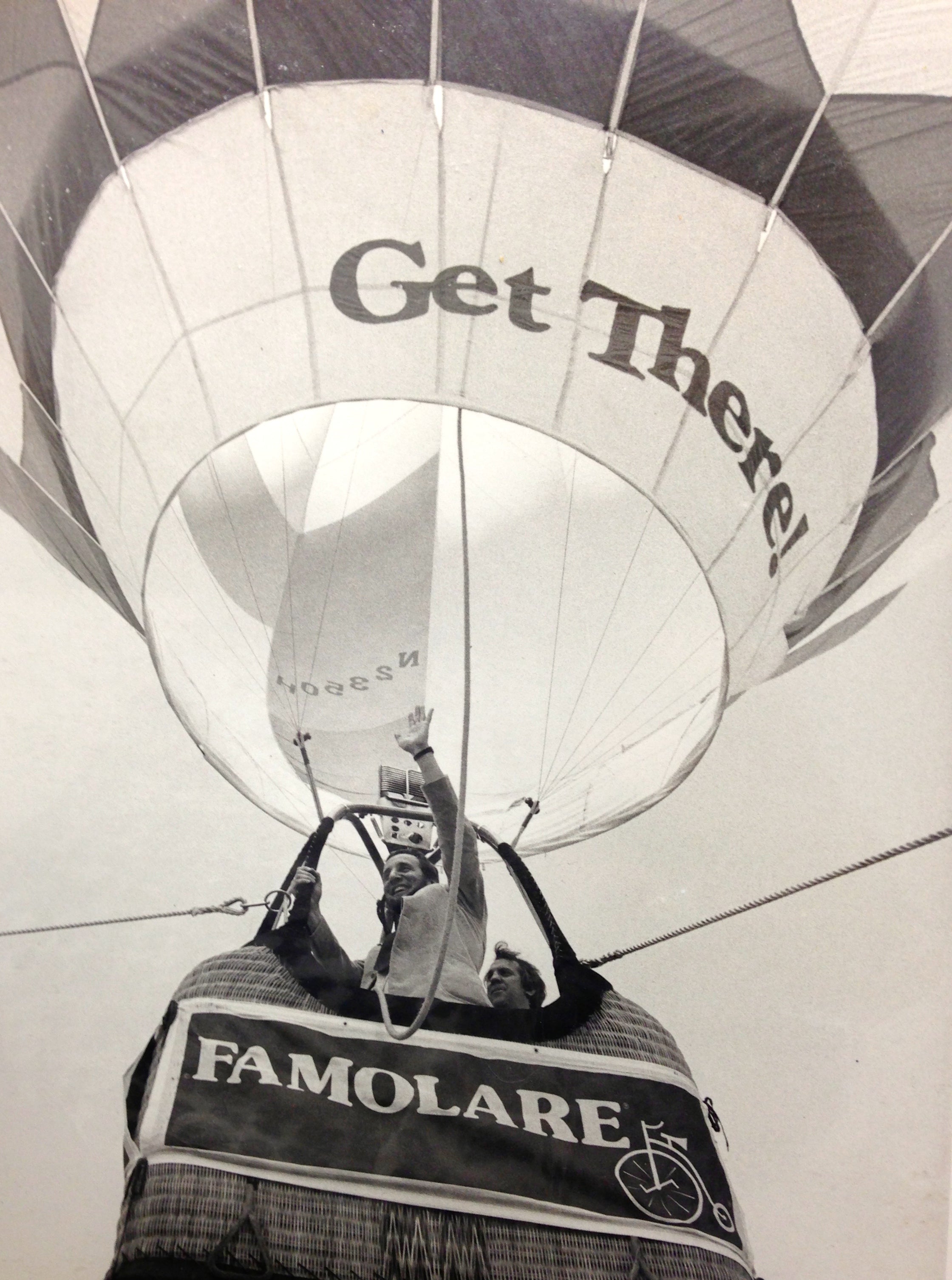 During Joe Famolare's career he was recognized in the fashion business as an innovator. His designs, which were synonymous with fashion and comfort, are in the permanent collection at the Smithsonian Institute of Washington,DC, the Costume Institute at the Metropolitan Museum of Art in New York and the Cincinnati Museum of Art in Ohio. In 1973, Joe Famolare received the Coty American Fashion Critics Award for his innovative molded clog. He was inducted into the Footwear News Hall of Fame in 1995.